Located in Northern France Normandy couples historic significance with a rugged charm.
Famous for its cheese, cider and seafood Normandy is just a stones throw away from the UK.
Ferries run from Dieppe to Newhaven, Caen to Portsmouth and from Cherbourg to Poole.
Sat between Brittany and Picardy on the North coast of France, Normandy is divided into two regions – Basse-Normandie and Haute-Normandie.
Basse-Normandie is the agricultural hub of the region. Expect to see cows as cattle breeding is one of the key activities in the area.
Haute-Normandie however is the more industrialised area.
The fiercely independent Normandy has a varied coastline which includes white-chalk cliffs and the historic World War 2 beachheads of D-Day landing fame.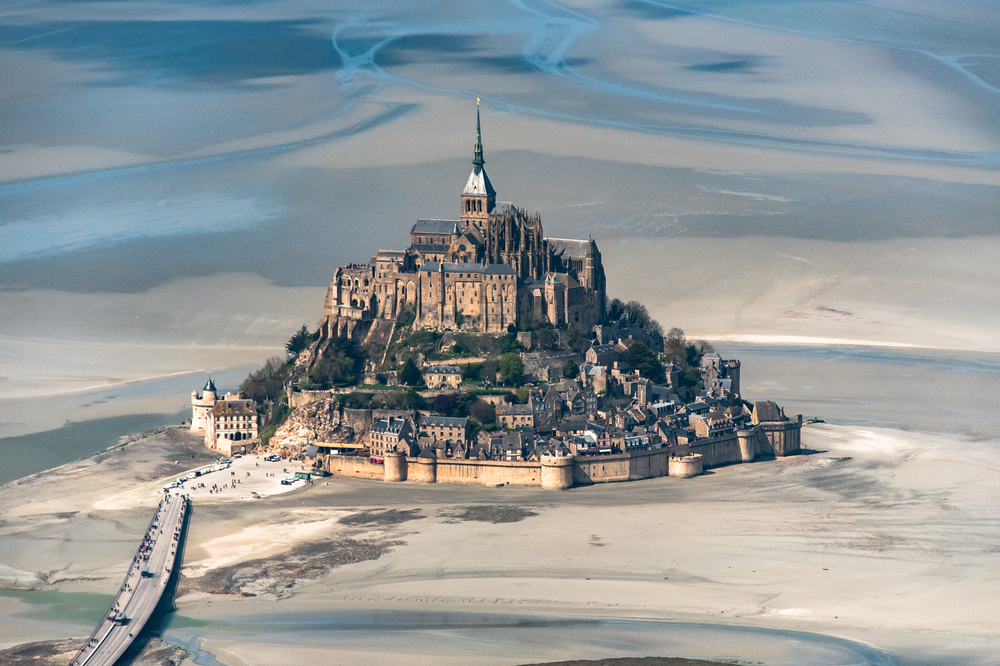 Off the coast, you can find the rocky island of Mont-Saint-Michel, home to a Gothic abbey and possibly one of the most stunning views in the world.
The same coastline is home to a number of picturesque ports and fishing towns and villages.
A great example is Honfleur which is a strong contender for being the prettiest harbour in the whole of France.
Also worth a visit is Rouen, dominated by Cathédrale Notre-Dame de Rouen, and where Joan of Arc was executed in 1431.
On the gastronomy side Normandy has more than a few claims to fame. The area also claims the invention of brioche and is home to significant cider and calvados production.
And as you'd expect with an area full of cows there's cheese, cream and butter galore in Normandy.
Camembert, Petit Suisse and Boursin are all counted amongst Normandy's famous exports.
Over the years artists and poets alike have found inspiration in picturesque Normandy and a visit is more than enough to see why.